Our Shop
Hutchison Signs is proud of not only our employees, but our facility and equipment that enable us to produce the state of art commercial signs and meet the needs of discriminative customers.
The 40,000 square foot facility provides the space to fabricate all types of modern signage.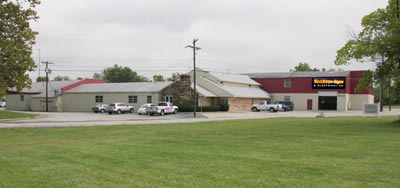 Our shop has state of the art equipment to produce the most sophisticated signs. From the Acu-Bender to a Computerized routing table, Hutchison Signs can meet the needs of customers. But a sign company can´t be a leader without individual craftsmen that start with a graphic designer who work is given to fabricators that have the skill to customize a customerÁs needs.
Hutchison also has in-house specialists to deal with electrical problems and obtaining permits in a timely manner. Finally, Hutchison Signs have crews that can travel around the Midwest to provide expert and prompt installation of the customer´s signage and handle unexpected problems.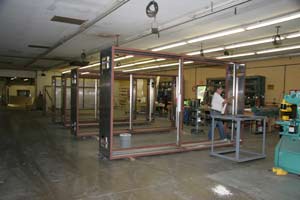 Hutchison Signs is fortunate to be able to provide the equipment to manufacture and install an array of signs and is extremely proud of its employees who are dedicated to provide the best effort for the customer.